Free Shipping On All Orders Over $60.
24 Pcs Pokemon Advent Calendar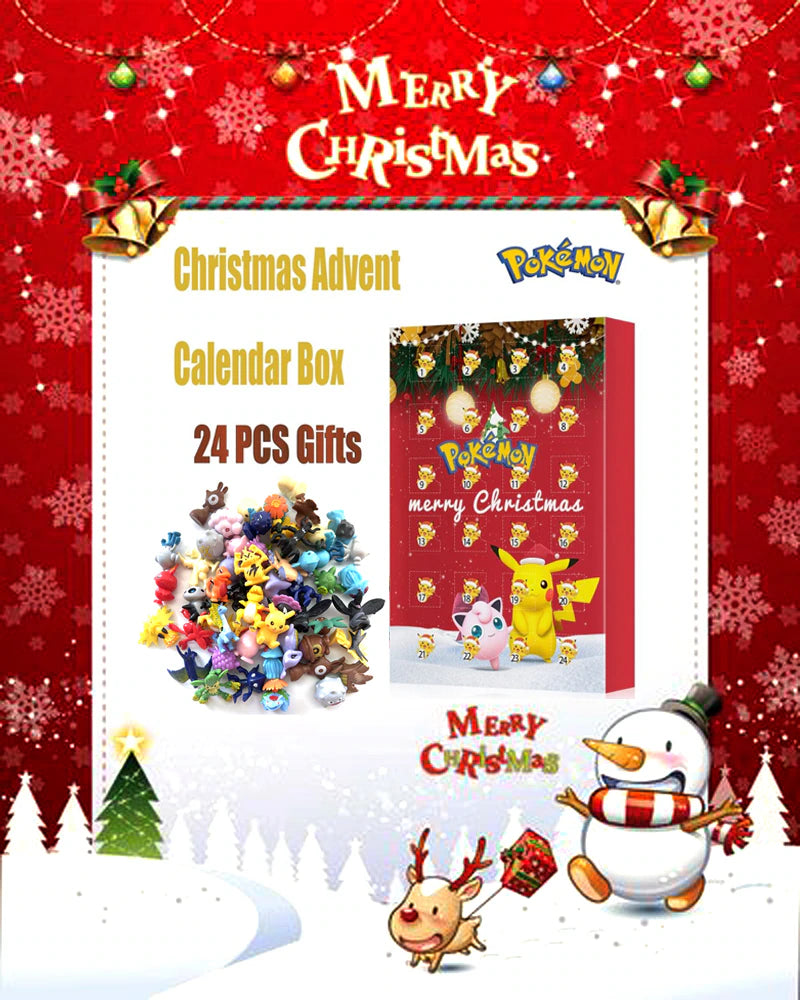 24 Unique Pokemon For A Month Of Fun!
Nothing could be more exciting than in all holidays of year! Our Advent Calendar Toys for Kids are unique gifts to their holiday expectations. From the first door, is here when your little one opens 24 doors. This Advent Calendar and take your little ones into the of surprise toys hidden behind 24 doors! (mini figures do not repeat and are random)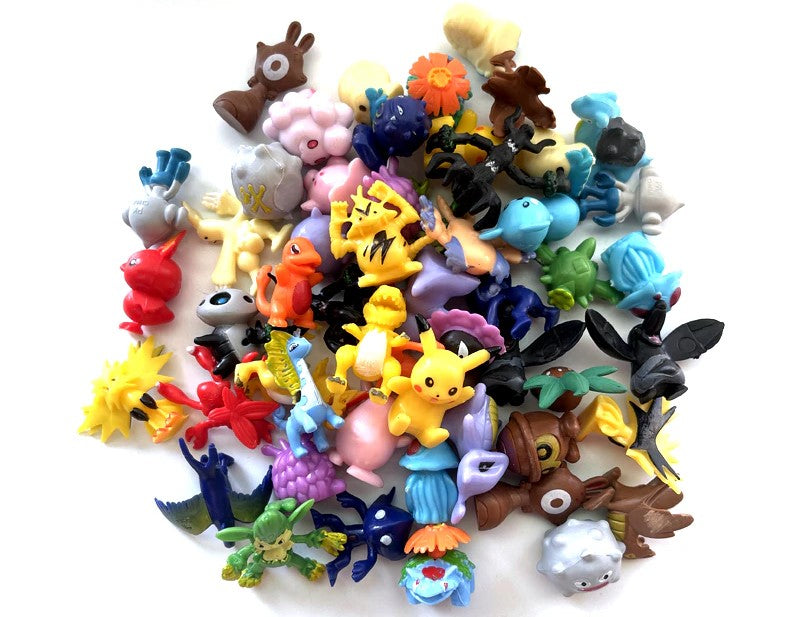 Full Of Surprises!
This Calendar is a must-have to get your kids excited the month before . Every night, they open a surprise toy with a classic design that's colorful and bright. These toys are non-repetitive, which means more fun because you won't get the same design every day. This really is the perfect choice to surprise your kids in time for!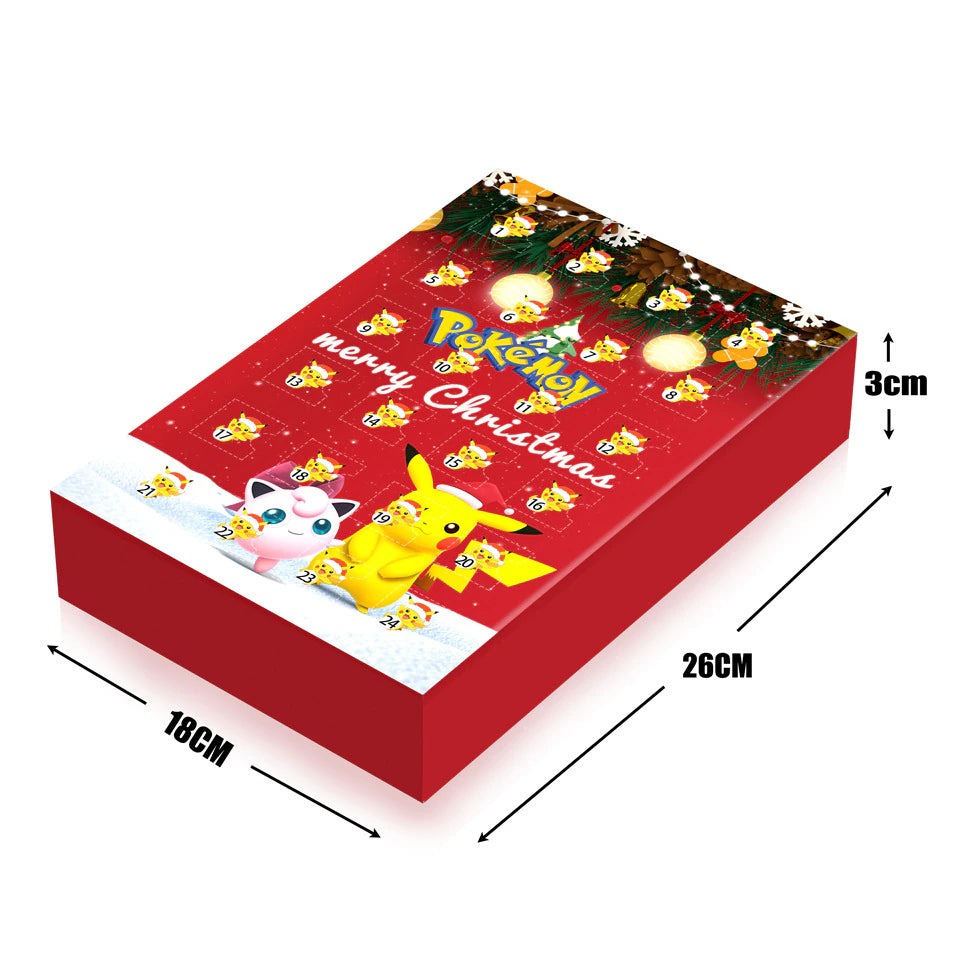 Compact And Educational Gift
Celebrate the holidays with this Pokemon advent calendar. Collect these exclusive characters, created especially for this advent calendar. It is an ideal and fun gift for children, but also a good educational toy to improve children's attention, patience, and even counting. Don't hesitate! Fun kids gifts for whole family fun! Compact size, makes this a great gift, no matter how much space you have!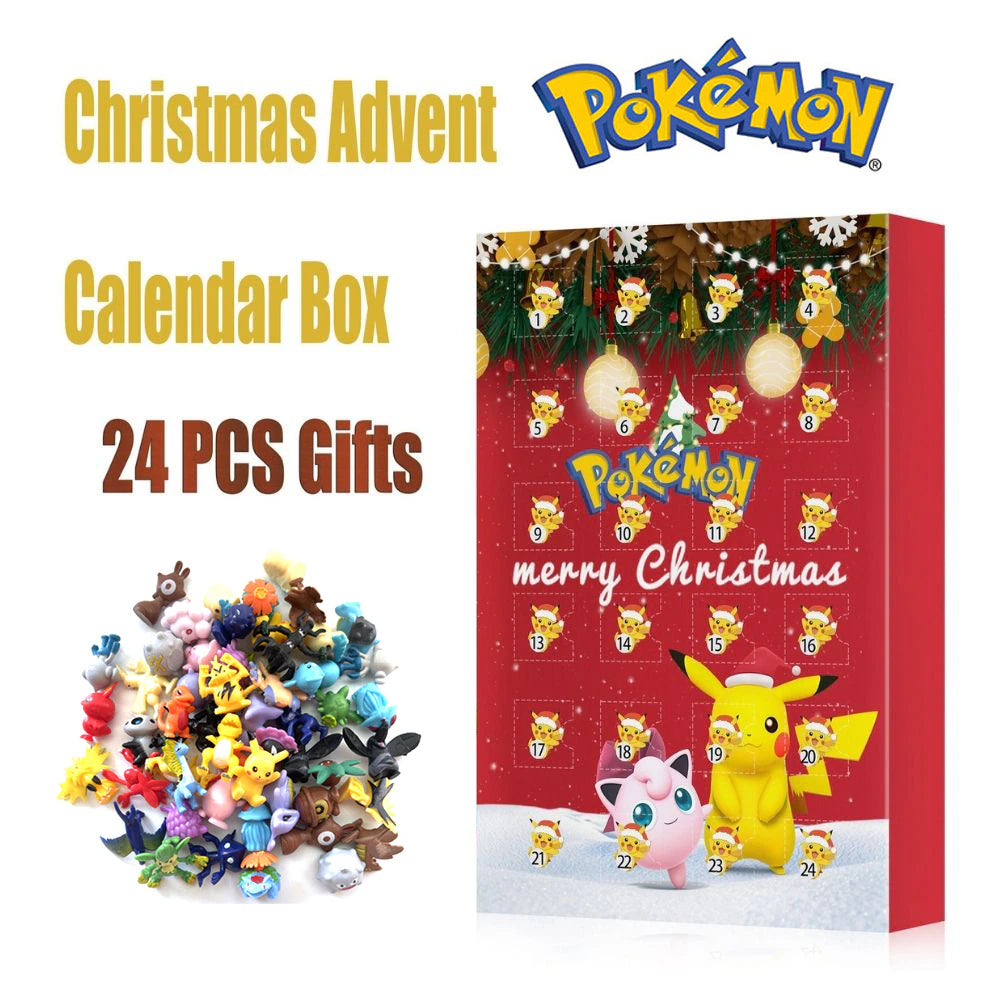 Gotta Catch'em All!
With the holidays just around the corner, kids can get a little surprise every day from this advent calendar. Have a magical holiday with this 2023 Advent Calendar. Supplies are limited, so grab your while you can. The more you buy, the more you save!!
Frequently Asked Questions
Q. What's included?
A. 1 - Pokemon Calendar Box, 1 - Plastic Tray for Calendar Interior, 1 - 24 Different Pokemon Characters
Q. How long does it take to ship?
A. We do our best to ship items out within 24 hours of each order. Shipping time can vary, but is usually between 6 and 12 business days.
Q. Will I get a Pikachu?
A. YES! Every box comes with a Pikachu!
Q. Can I pick my Pokemon?
A. Unfortunately, the Pokemon are random, but you are guaranteed 24 different charactors.
Q. Is this reusable?
A. The box is made out of cardboard and the doors are perforated and torn. It is not made to be reusable, but if the tearing of the door is done gently, this can be used multiple times.
Q. Are the Pokemon good quality?
A. The included Pokemon and made of high quality plastic and are good for any age, even if play is a little rough.
Address:
919 North Market Street, Suite 950
Wilmington, Delaware 19801
United States.
Email us: support@giftfavourite.com
Office Hours: Mon-Fri, 8am-12:00pm – 1:30pm-6pm Eastern Time
| English (EN) | USD
Copyright © 2023, GiftFavourite.