Free Shipping On All Orders Over $60.
🔥Car Retractable Curtain With UV Protection
Buy More Save More: Buy 1
Introducing our Retractable Windshield Sun Shade – the ultimate solution for keeping your car cool and protected from the scorching sun!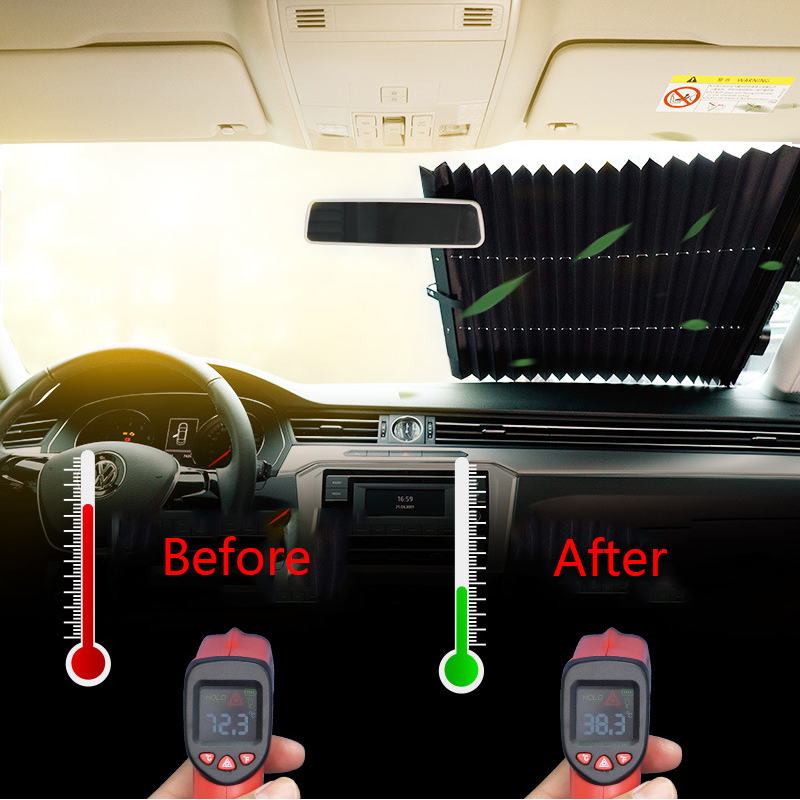 🌞 Effortless Sun Protection: Say goodbye to the hassle of struggling with traditional sunshades. Our innovative self-retracting design allows you to effortlessly shield your car's interior from the sun's relentless rays. With just one hand, you can secure the shade in place within a mere 2 seconds. Experience unmatched convenience and save valuable time with every use.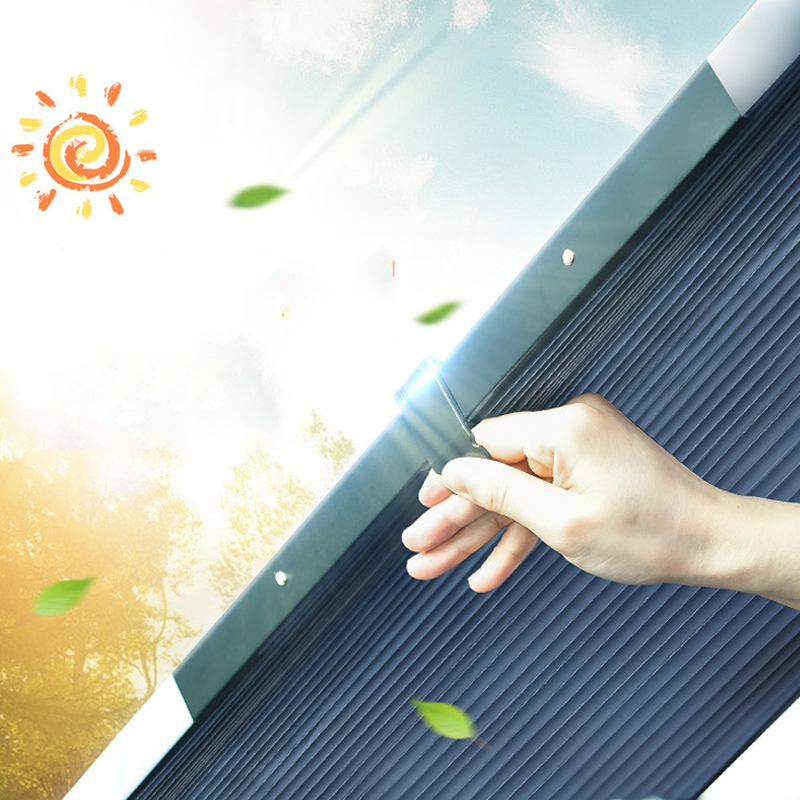 🌟 Premium Materials, Superior Protection: Crafted with precision and care, this sun shade is constructed from high-density polyester sun shade fabric and boasts a reflective aluminum membrane. This dynamic duo doesn't just block 99% of harmful UV rays, it also works tirelessly to deflect up to 85% of the sun's total solar energy. This means superior skin protection for you, preventing sunburns and allergies, while effectively safeguarding your vehicle's interior from heat damage.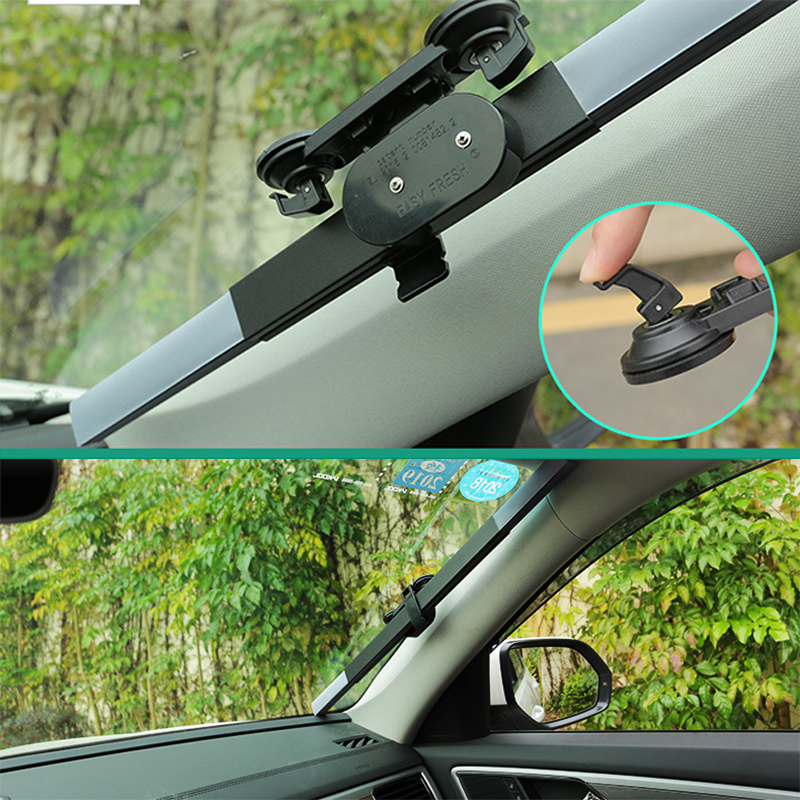 🚗 Quick and Effortless Installation: Bid farewell to complex installations and awkward setups. Our Retractable Windshield Sun Shade is designed for ease. With a user-friendly installation process that won't leave you frustrated, you'll have more time to enjoy the important things in life – like hitting the open road with a cooler, more comfortable car interior.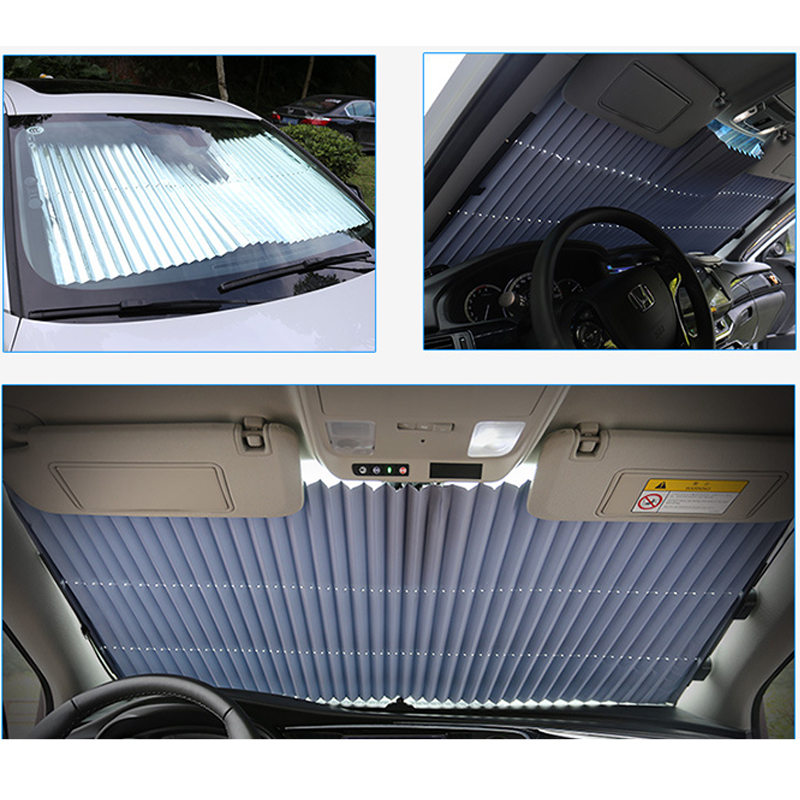 Don't let the sun dictate your driving experience. Embrace the future of sun protection with our Retractable Windshield Sun Shade. Elevate your driving experience while safeguarding your vehicle's interior. Say yes to convenience, premium materials, and cutting-edge design. Say yes to ultimate sun protection.
Product Details:
Material: Outer Layer: Aluminum Foil Inner Layer: Photocatalysis Film
Size: 46cm*120cm
Package Includes:
1 x Hirundo Car Retractable Curtain With UV Protection
Address:
919 North Market Street, Suite 950
Wilmington, Delaware 19801
United States.
Email us: support@giftfavourite.com
Office Hours: Mon-Fri, 8am-12:00pm – 1:30pm-6pm Eastern Time
| English (EN) | USD
Copyright © 2023, GiftFavourite.