Free Shipping On All Orders Over $60.
🔥Electric Automatic Light Bubble Machine for Endless Summer Fun!
Watch in awe as the bubbles fill the air without any messy leaks or spills. The innovative design of our bubble machine guarantees a clean and enjoyable bubble-blowing experience.
🌟Dazzling Light Effects - Get ready to be mesmerized by the magical light show! Our electric automatic bubble machine is equipped with colorful LED lights that create a dazzling display as the bubbles float around. The vibrant lights add an extra touch of excitement and create a dreamy atmosphere, perfect for summer nights or beach parties.
🏖️Perfect for Summer Fun - Make your summer days more enjoyable with our electric automatic bubble machine. Whether you're heading to the beach, organizing a backyard gathering, or simply looking for a fun activity for your kids, our bubble machine is a must-have. It will keep the little ones entertained for hours, providing endless joy and laughter.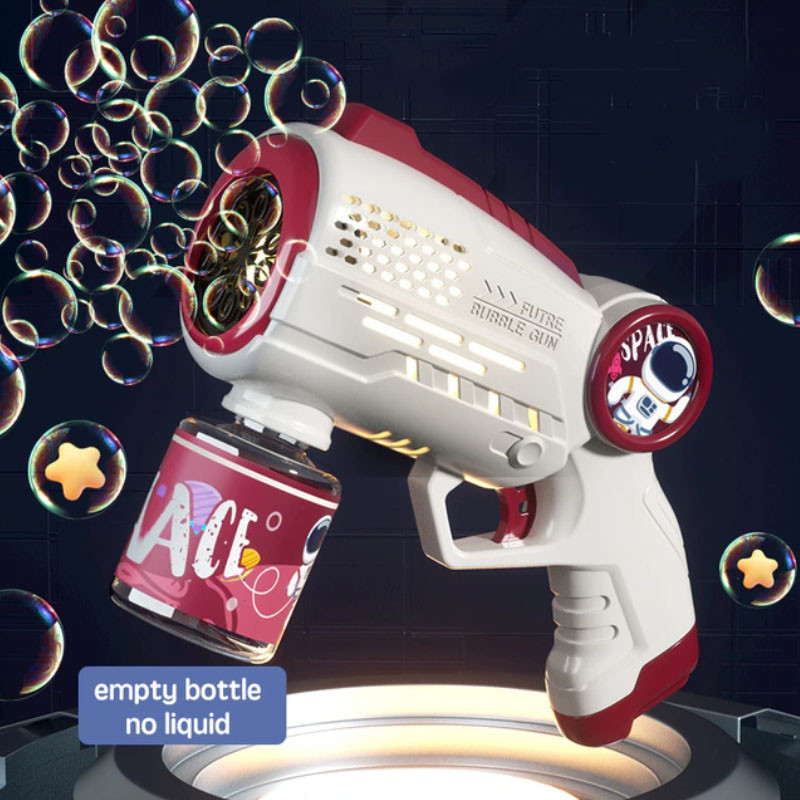 💦Easy to Use and Carry - We understand the importance of convenience, which is why our bubble machine is designed to be user-friendly and portable. Simply fill the bubble solution into the provided bottle, attach it to the bubble gun, and press the power button. The lightweight and compact design make it easy to carry around, allowing you to take the bubble fun wherever you go.
🌈Imaginative Play and Development - Encourage your child's imagination and creativity with our bubble machine. It not only provides entertainment but also stimulates their sensory development and hand-eye coordination. Watch as they chase and pop the bubbles, engaging in interactive play that enhances their motor skills and cognitive abilities.
Experience the joy and wonder of our Electric Automatic Light Bubble Machine. With its fast output, leak-proof design, dazzling light effects, and portability, it's the perfect addition to your summer adventures and outdoor play. Get ready for a bubble-filled adventure that will captivate both children and adults alike!
Address:
919 North Market Street, Suite 950
Wilmington, Delaware 19801
United States.
Email us: support@giftfavourite.com
Office Hours: Mon-Fri, 8am-12:00pm – 1:30pm-6pm Eastern Time
| English (EN) | USD
Copyright © 2023, GiftFavourite.