Free Shipping On All Orders Over $60.
Electrical Hip Muscle Stimulator (LIMITED TIME DISCOUNT 🔥 LAST DAY)
Build the peachy body you deserve! You will see and feel your curves shape with just 20 minutes use a day.
Who is it for?
✓ If you feel unconfident because of cellulite build up, then we recommend our trainers. Cellulite is natural but something can definitely be done about it!
✓ You want a sexy body while living a busy life, working, taking care of everyday tasks, looking after family etc.
✓ You feel like your shape has slipped because of life, having a family or ageing.
✓ You want to start taking your shape and fitness more seriously and get the most results possible out of your healthy lifestyle.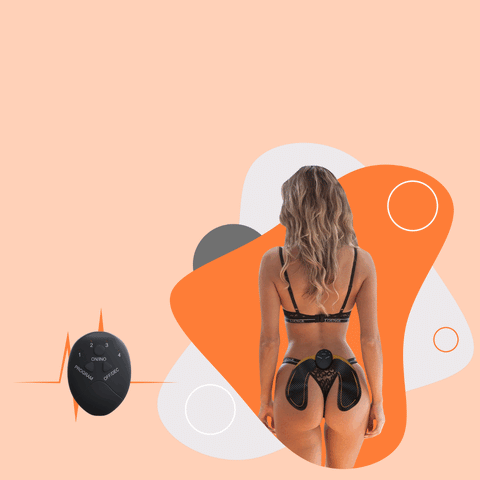 The Science
During exercise, your brain sends electrical signals to your muscles causing them to contract. Buttock Muscle Stimulator uses proven EMS technology (electrical muscle stimulation) to do the same thing, only on specific muscles!
Every feature and technical specification has been efficiently created to tone and to get more of your resting muscles working than a normal workout would.
Before and after use comparison
Features
✔ Designed for Hip Training: EMS hip trainer can shape the women hip line effectively, release pressure and easily lift hip muscle without sport.
✔ EMS Advanced Technology: Electrical hip stimulation to promote muscle movement, scientifically tighten your body muscles, achieving perfect figure.
✔ Powerful Features: 6 simulation modes and 10 grades intensity to choose, remote control to adjust mode easily, 20-minutes muscle training per time, need 2 battery (not include).
✔ Easy to Use: Adopts high-grade soft PU, just paste the backside muscle toner, give you a Skin-friendly experience, you can tighten your hip while lying, sitting and anytime you want.
Package included of A set hip trainer:
1 x Main Machine
1 set(3pcs) Gel Pad
1 x Remote Control
1 x Instruction Manual
1 x package box (batteries are not included)
Address:
919 North Market Street, Suite 950
Wilmington, Delaware 19801
United States.
Email us: support@giftfavourite.com
Office Hours: Mon-Fri, 8am-12:00pm – 1:30pm-6pm Eastern Time
| English (EN) | USD
Copyright © 2023, GiftFavourite.