Free Shipping On All Orders Over $60.
🔥Flawless Figure Bodysuit Shapewear
Looking for a way to enhance your natural curves and achieve a flawless figure?
Look no further than our Flawless Figure Bodysuit Shapewear! This high-quality shapewear is designed to provide superior support and control, smoothing out any lumps and bumps while accentuating your best features.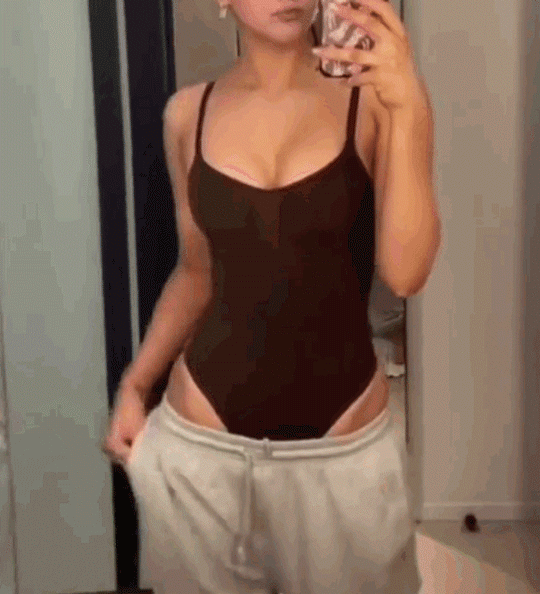 Crafted from a blend of comfortable and durable materials, this bodysuit shapewear is perfect for everyday wear or special occasions. The breathable fabric ensures that you'll stay cool and comfortable, while the firm compression helps to create a streamlined silhouette that you'll love.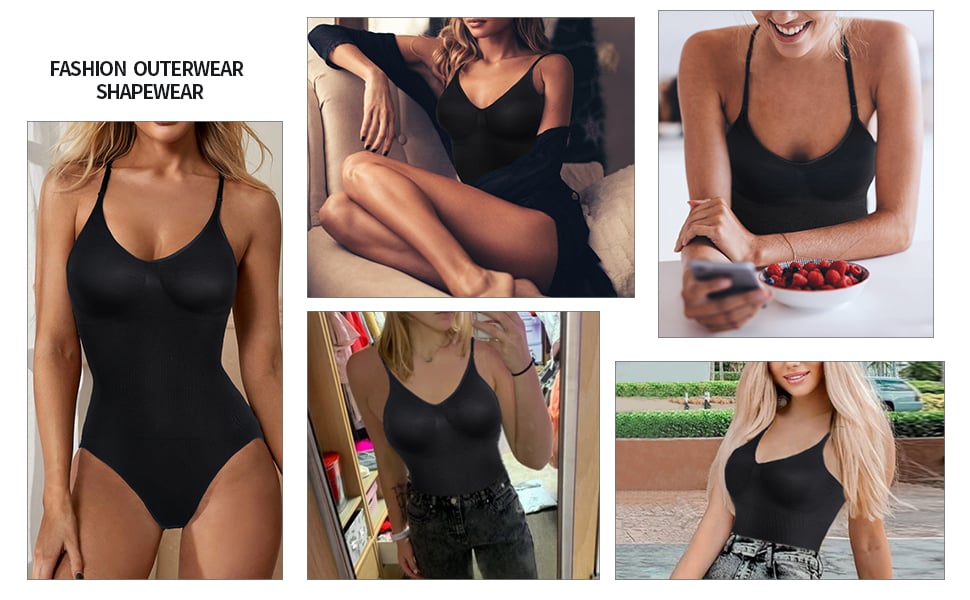 Whether you're looking to slim your waistline, smooth your hips and thighs, or simply create a more polished look under your favorite outfit, our Flawless Figure Bodysuit Shapewear has got you covered. So why wait? Invest in your confidence and your figure today with our must-have shapewear solution!
SPECIFICATIONS:
Color: Black / Beige / Brown
Fabric:Nylon and Elastane
Size: S / M / L / XL /2XL/3XL
These ladies either sized to our chart, or sized up/down. This guide is for reference purposes. Reach out to us if you have any sizing questions!
Shapewear Sizing and FAQ
Q: Are your products true to size?
All products are true to size in accordance to the size chart below. If you are inbetween sizes in the bust, we recommend to size up.
Q: How do I know what size i am?
Bust: Wrap a measuring tape around your body at the fullest part of your bust. Be sure the tape is flat against your body and parallel to the floor.
Waist: Wrap the tape around your body at the smallest part of your waist.
Hip: Wrap a measuring tape around your body at the fullest part of your bottom.
Q: What if I'm in between sizes?
If you are in between sizes due to the Bra Size, we definitely recommend sizing UP to ensure your bust is not compressed and remains supported and comfortable.
Q: Can I still wear a bra with this on or will it be too tight?
We designed all shapesuits to ensure you do not need a bra! Our supportive powermesh sculpting bra acts as a bra - so you can feel supported all day. However, if you choose to wear a bra, we recommend a lightly padded or non-padded bra for comfort.
Q: How long can I wear the shapesuits? A few hours or all day?
We designed the shapesuit to be a product you can feel comfortable wearing all day!
Click On "ADD TO CART" To Get Yours Now!
Address:
919 North Market Street, Suite 950
Wilmington, Delaware 19801
United States.
Email us: support@giftfavourite.com
Office Hours: Mon-Fri, 8am-12:00pm – 1:30pm-6pm Eastern Time
| English (EN) | USD
Copyright © 2023, GiftFavourite.