Free Shipping On All Orders Over $60.
🔥Flexible and Adjustable Spin Mop for Easy Cleaning
Introducing the Flexible and Adjustable Spin Mop, the perfect solution for all your cleaning needs. This innovative mop is designed to make your cleaning experience as easy and efficient as possible.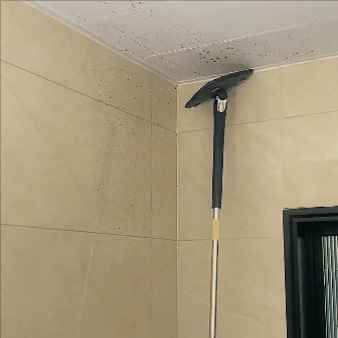 With its 360-degree rotating head, this mop easily reaches into tight spaces and hard-to-reach areas, ensuring that every corner of your home is left sparkling clean. The mop head is made of high-quality microfiber, which is super absorbent and can hold up to 10 times its weight in water. This means that you can clean larger areas with just one pass, saving you time and effort.
The handle of this mop is adjustable, allowing you to customize the height to fit your needs. It's also made of high-quality materials, making it durable and long-lasting. The handle is comfortable to hold, and the ergonomic design ensures that your hands won't tire, even during long cleaning sessions.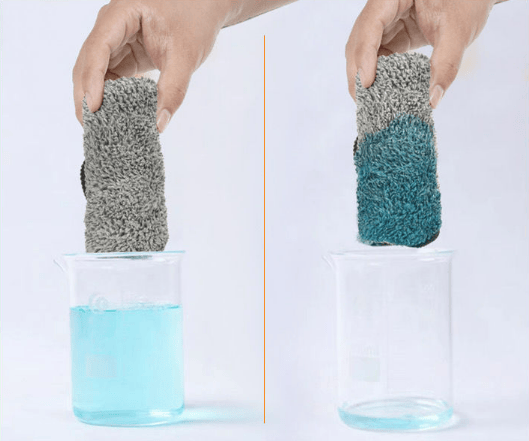 The mop also features a flexible design, which allows you to clean around furniture and other obstacles with ease. The mop head can be tilted at different angles to reach under low furniture or around corners. With its flexible and adjustable design, this mop makes cleaning a breeze.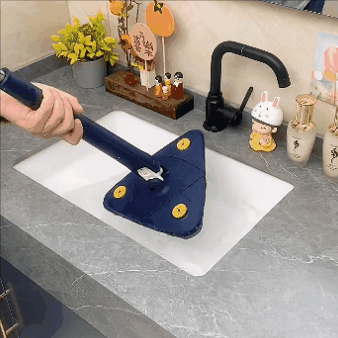 The spin mop comes with a bucket that features a built-in wringer. This makes it easy to wring out excess water and avoid drips, making the cleaning process even more efficient. The bucket is also compact and easy to store, making it perfect for those who have limited storage space.
Overall, the Flexible and Adjustable Spin Mop is a must-have for anyone looking for an easy and efficient cleaning solution. With its 360-degree rotating head, adjustable handle, and flexible design, this mop makes cleaning a breeze, and leaves your home sparkling clean.
Spcification:
Size:130*27cm/51.18*10.62inch
Material:PP/ Reinforced stainless steel
Mop Wipe Material:Microfiber
Color:Blue/ White
Product weight: 700g
Package includes: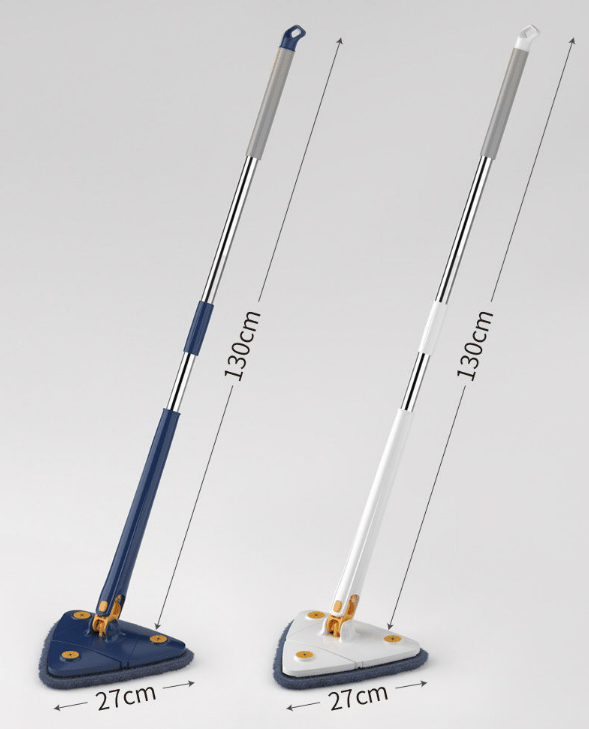 Address:
919 North Market Street, Suite 950
Wilmington, Delaware 19801
United States.
Email us: support@giftfavourite.com
Office Hours: Mon-Fri, 8am-12:00pm – 1:30pm-6pm Eastern Time
| English (EN) | USD
Copyright © 2023, GiftFavourite.