Free Shipping On All Orders Over $60.
🔥Last Day 49% Off🔥 Universal Adjustable Double-ended Wrench
Are you still bothered by the hard-to-tighten nuts?
🔩 Multifunctional Bathroom Wrench 🔩
Universal bathroom faucet sink water pipe wrench, large opening adjustable wrench special repair tool.
The Universal Adjustable Double-Ended Wrench is a versatile and convenient tool for all your DIY and repair needs. It features two adjustable ends that can be easily set to the desired size, allowing you to use it on a wide range of fasteners without having to switch between different wrenches.
This wrench is made of high-quality, durable steel and is built to withstand heavy use. The adjustable ends can be tightened to grip any size fastener, and the compact design allows you to reach into tight spaces with ease.
Whether you're a professional mechanic or just a DIY enthusiast, the Universal Adjustable Double-Ended Wrench is a must-have tool for your collection. Its versatility and ease of use make it ideal for a wide range of applications, including automotive repair, plumbing, and general maintenance.
So why settle for multiple wrenches when you can have one that does it all? Get your hands on the Universal Adjustable Double-Ended Wrench today and experience the convenience and versatility it has to offer!

With adjustable opening, meet your multiple needs!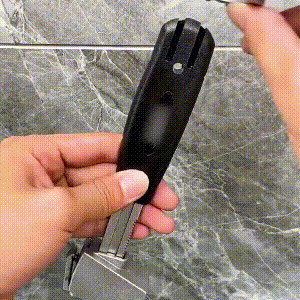 Main Features:
【WIDELY USED】
Perfect for home bathroom kitchen, school, metal or wood workers, builders, garage workshop, car mechanics.They are the ideal tool to your problems with taps, valves, pipes and piping, radiators boilers, wheels, etc.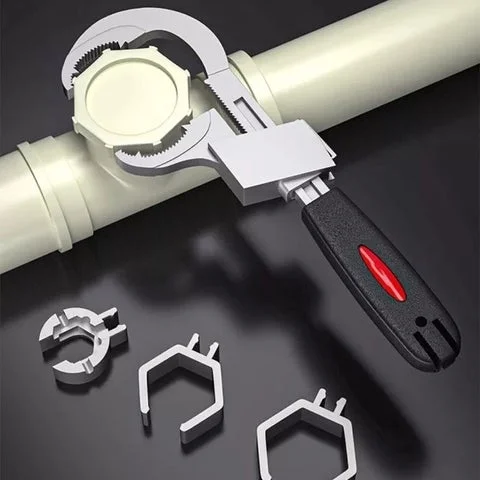 【NEW DESIGN】
Fully upgraded appearance, different from the traditional wrench shape. New double-ended design universal wrench,suitable for more than 99% faucet nuts.Three kinds of card slots accessories, more suitable for narrow spaces.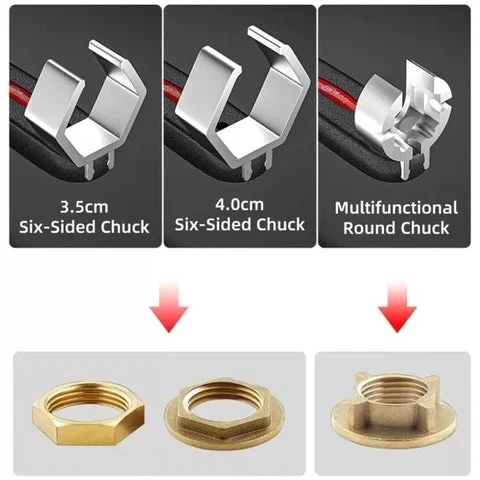 【ANTI-SLIP】
Rounded tooth structure with canine teeth design, suitable for the disassembly of sink fittings, with teeth around the perimeter do not slip.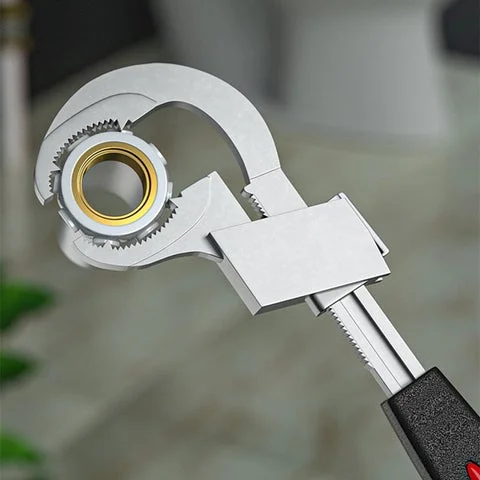 【ERGONOMIC GRIP】
The wrench ergonomics short handle design makes you comfortable when you using it, the handle has the perfect sized grip to keep your hand on tightly without slipping.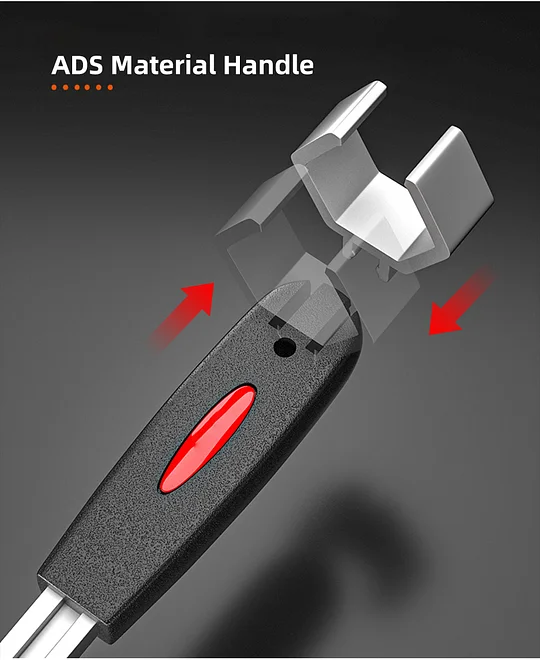 【OVERSIZE OPENING】
Wide opening design, easy to operate with one hand, oversize opening up to 80mm. Opening adjustment using the spring pressed structure, you can adjust the size of the opening to adapt to the work needs.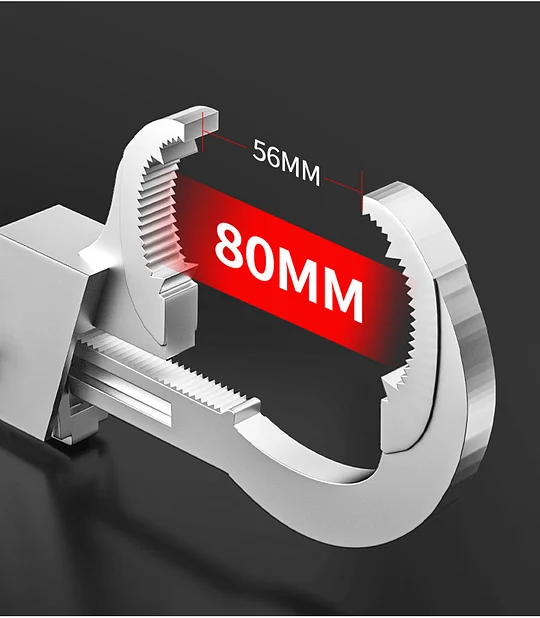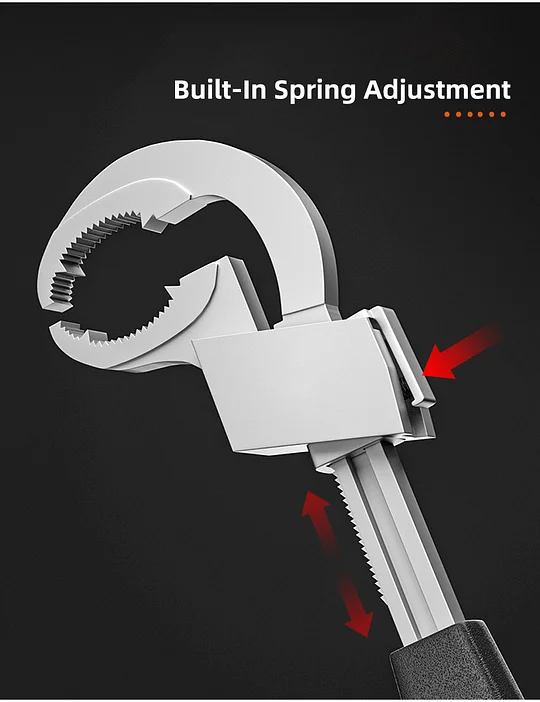 【LONG LIFE】
Made of aerospace aluminum alloy, it is with high toughness, impact resistance, and durability. Higher precision, higher flexibility, and higher efficiency, can be used with all systems of measurement.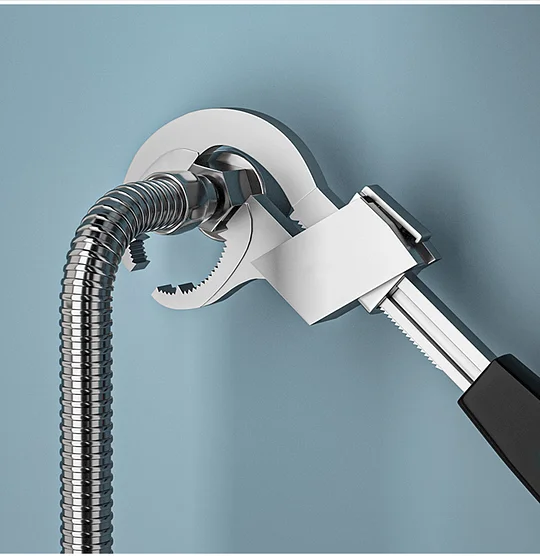 Specifications:
Color: Silver
Length: 270mm
Handle length: 110mm
Weight:212g
Maximum opening: 80mm
Material: Aluminum alloy
✨ It's a perfect gift for your friends & familly ✨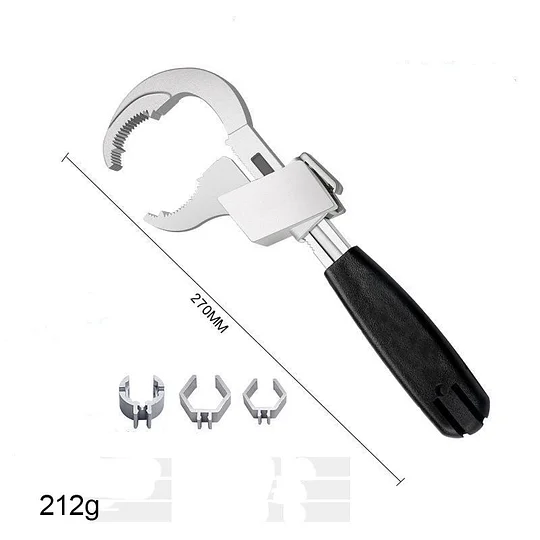 Address:
919 North Market Street, Suite 950
Wilmington, Delaware 19801
United States.
Email us: support@giftfavourite.com
Office Hours: Mon-Fri, 8am-12:00pm – 1:30pm-6pm Eastern Time
| English (EN) | USD
Copyright © 2023, GiftFavourite.