Free Shipping On All Orders Over $60.
🔥Seamless Metal Repairs Made Easy with A&B Metal Repair Glue
Quantity: Buy 1 Free 1(2PCS)
Looking for an easy and effective way to repair your metal assets? Look no further than A&B Metal Repair Glue. This industrial-strength solution is designed to bond metal surfaces seamlessly, making it an ideal choice for a wide range of applications.
Whether you need to repair a metal pipe, fix a broken tool, or patch up a hole in a metal panel, A&B Metal Repair Glue is up to the task. Its advanced formula ensures a strong, permanent bond that can withstand extreme temperatures, pressure, and even water exposure.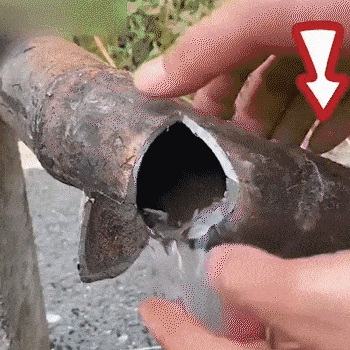 What sets A&B Metal Repair Glue apart is its ease of use. Simply mix the two components together, apply to the surface you need to repair, and wait for it to cure. You'll be left with a smooth, seamless finish that looks and functions like new.
With A&B Metal Repair Glue, you can avoid the hassle and expense of welding, soldering, or other complicated metal repair methods. This versatile product is perfect for DIY enthusiasts, mechanics, metal fabricators, and anyone who needs a reliable and efficient way to fix metal surfaces. Try it out today and see the difference for yourself!
Specification:
product material

A Gray mud-like paste
B White paste body

Product weight (A+B)
Shelf life
Package includes
Address:
919 North Market Street, Suite 950
Wilmington, Delaware 19801
United States.
Email us: support@giftfavourite.com
Office Hours: Mon-Fri, 8am-12:00pm – 1:30pm-6pm Eastern Time
| English (EN) | USD
Copyright © 2023, GiftFavourite.