Free Shipping On All Orders Over $60.
🔥Oral Health Spray for Dogs and Cats - Eliminates Bad Breath and Plaque
🔥Buy More Save More🔥: 1 PC
Introducing our Oral Health Spray for Dogs and Cats, the perfect solution for pet owners who want to maintain their furry friends' oral health and hygiene. Our unique formula is designed to target bad breath, tartar, and plaque buildup, without the need for brushing.
Our Oral Health Spray contains natural ingredients that help freshen your pet's breath and eliminate bad odors. It also helps to reduce the buildup of tartar and plaque, which can lead to serious dental problems if left untreated. By using our spray regularly, you can help prevent gum disease, tooth decay, and other oral health issues in your pet.
Our easy-to-use spray bottle allows you to quickly and effectively apply the formula to your pet's teeth and gums. Simply spray the recommended amount onto your pet's teeth and gums, and let the natural ingredients work their magic.
Our Oral Health Spray is suitable for both dogs and cats and is gentle enough for regular use. It's also a great alternative for pets who are resistant to traditional teeth brushing.
Investing in your pet's oral health is investing in their overall health and wellbeing. So why wait? Try our Oral Health Spray for Dogs and Cats today and experience the benefits of fresh breath and a healthier smile for your beloved furry friend.
What can Oral Health Spray do for your pet?
1. Whitens teeth

Oral Health Spray helps remove plaque, calculus, bacteria and more from your pet's teeth and makes them completely white in 2-3 week, regardless of whether they are yellow or black.
2. Eliminates bad breath


Oral Health Spray can help your pet remove bad breath causing germs, sublingual saliva, tooth decay, etc. It can help eradicate bad breath completely and can make your pet's breath fresher.
3. Gingivitis Removal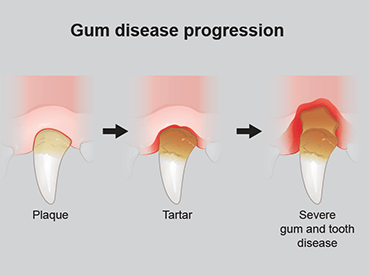 Oral Health Spray can prevent and improve the occurrence of gingivitis. Gingivitis is the precursor to periodontal disease. It is where the gums meet the teeth. Because dogs do not know how to clean their own teeth, after numerous meals, their gums will accumulate a lot of food debris, causing a large number of bacteria to grow here. After the bacteria invade the gums, it will make the gums inflamed and cause pain.
4. Treatment of periodontitis

Sometimes owners neglect their pet's teeth and over time, their pet's teeth can form calculus, which can build up and become periodontal disease. Periodontal disease can cause swelling, inflammation and bleeding that can severely damage the flesh of the teeth. Oral Health Spray can help relieve the swelling and remove stubborn tartar from the teeth, leaving your pet's teeth white and healthy again..
Address:
919 North Market Street, Suite 950
Wilmington, Delaware 19801
United States.
Email us: support@giftfavourite.com
Office Hours: Mon-Fri, 8am-12:00pm – 1:30pm-6pm Eastern Time
| English (EN) | USD
Copyright © 2023, GiftFavourite.