Free Shipping On All Orders Over $60.
Oxford Derby™ Orthopedic Leather Shoes
The Ultimate Combination Of Comfort And Style
The Oxford Derby Orthopedic Leather Shoe is the perfect choice for any occasion, from formal events to everyday wear. With its orthopedic design and high-quality genuine leather construction, it will provide you the support and comfort you need while still looking sophisticated and stylish.
*Stock is running low. Act fast or you can lose your size. Once sold out, new stock will only be restocked in October 2023. We appreciate the continued support of all our customers.*
What Sets The Oxford Derby Shoe Apart From The Rest?
Gatsby Shoes: Designed in the USA - Tested and endorsed by professional shoemakers
ORTHOPEDIC DESIGN: The orthopedic design of the shoe provides ultimate comfort and support, allowing you to wear them all day without experiencing foot pain, making them suitable for all-day wear, and ideal for people who spend long hours on their feet.
HIGH-QUALITY LEATHER: Constructed with high-quality genuine leather, these shoes are durable and long-lasting, able to withstand daily wear and tear, and keep you looking stylish for years to come.
WIDE RANGE OF SIZES: With sizes up to 17 and wide width options available, these shoes provide a comfortable fit for people with bigger or wider feet, allowing you to find the perfect fit for your feet and ensure all-day comfort.
VERSATILE: Suitable for any occasion, from formal events to everyday wear, making them versatile and perfect for any outfit, appropriate for both professional and casual settings.
STYLISH DESIGN: With a sleek and sophisticated design, these shoes will elevate your style and make you stand out from the crowd, adding a touch of class and elegance to any outfit.
BREATHABLE MATERIAL: The shoes have breathable material that will keep your feet fresh and comfortable all day long, preventing any discomfort, ensuring that your feet stay fresh and comfortable all day.
COLOR OPTIONS: With 3 color options available, you can choose the one that best matches your style and the outfit you're wearing.
SATISFACTION GUARANTEE: We are confident that you will be satisfied with your purchase, that's why we offer a 30-day satisfaction guarantee and fast-tracked shipping, so you have time to evaluate the product and get it as soon as possible.
Comparison Between Normal and Wide Size
Shoes size: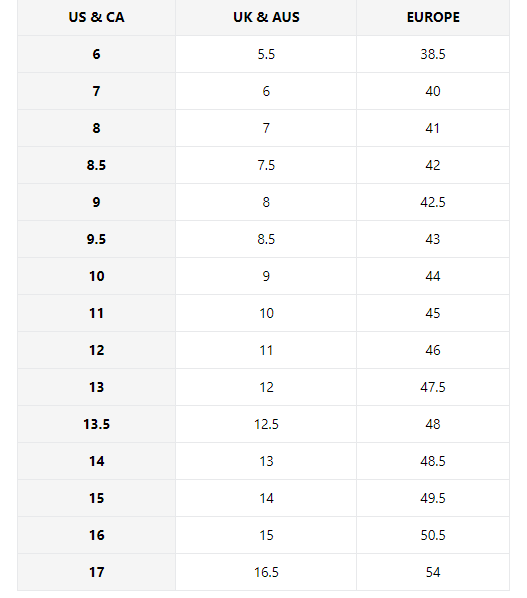 Address:
919 North Market Street, Suite 950
Wilmington, Delaware 19801
United States.
Email us: support@giftfavourite.com
Office Hours: Mon-Fri, 8am-12:00pm – 1:30pm-6pm Eastern Time
| English (EN) | USD
Copyright © 2023, GiftFavourite.