The Most Powerful Trimmer Head on the Planet that NEVER BREAKS Unlike Your Wire Trimmer.
✅100 TIMES MORE POWERFUL THAN TRADITIONAL STRING HEADS
✅CLEANS BETWEEN BRICKS, DRIVEWAYS, WHACKS WEEDS & MORE
✅LASTS FOR YEARS WITHOUT NEEDING REPLACEMENT
✅FITS YOUR EXISTING TRIMMER
Super Clear Ability
Grounds such as garden grass and cement ground can have strong cleaning ability.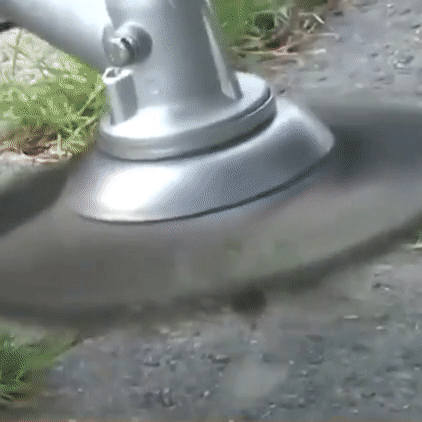 Better Performance
You'll never have to stop doing what you're doing and get your job done is a fraction of the time.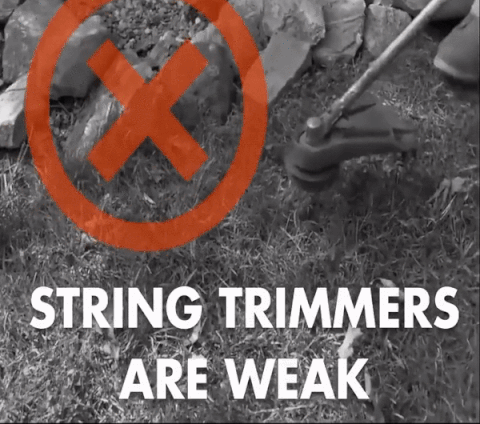 Unique Design
This trimmer head is made of twisted steel wires with 36 brush blades. It is specially designed for both simple quick and easy jobs, or for tough jobs that need turbo power injection. No job is too big or too difficult for this product.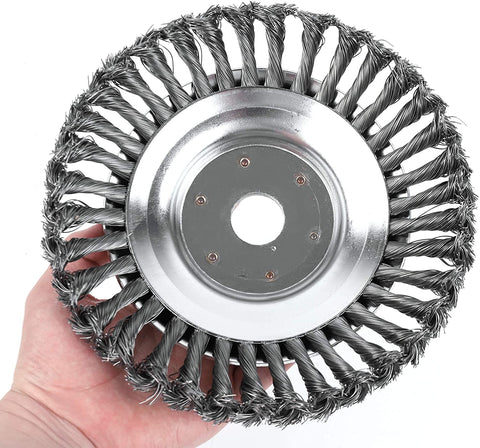 Specifications:
Package Include: 1 x Steel wire trimmer head
Color: Silver
Material: Steel Wheel
Size: 15 x 15 x 3.5 cm/6.3 x 6.3 x 1.4 inches
Diameter: 15 cm/6.3 inch
Hole size: 25.4 mm/1 inch
Tips: Our trimmer has a universal head that fits all trimmer models (Stihl, Echo, Worx, Black & Decker, Greenworks, Husqvarna & others).