Free Shipping On All Orders Over $60.
🎉Summer Hot sale💕-Crystal Hair Eraser
If you're tired of razor cuts, expensive lazers or painful waxing, then our hair eraser is what you need!
💞 Guarantees to remove unwanted hair
✨ Painless and Non-Toxic
🍑 Gently exfoliates dead skin cells
🌿 Eco-Friendly and Reusable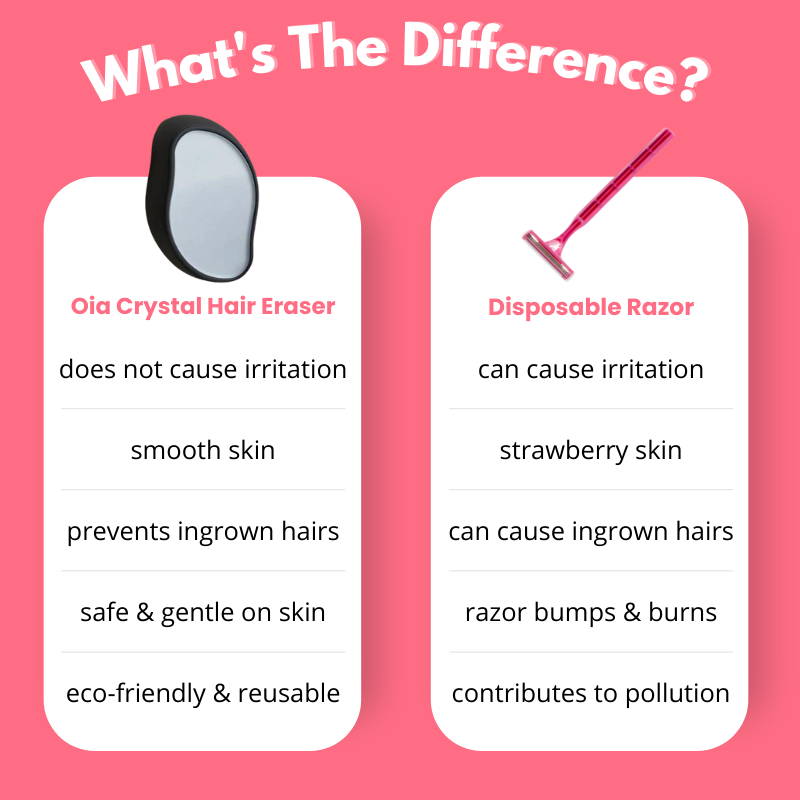 How it Works?
Using Nano-Crystalline technology, The Silk Razor Crystal Hair Eraser allows the hairs to clump and break from the surface when rubbed gently on the skin. This process also helps exfoliate, revealing baby smooth skin after use.
No More Razor Bumps
You can say goodbye to razor bumps and strawberry legs. With the Silky Razor, you don't need to drag a blade across your skin, instead you are removing the hair with our crystalline technology. Painless, effortless, and reusable!
What Babes Like You Are Saying
Audrey W.
I'm completely blown away. Ingrown hairs and skin irritirritation has bothered me my entire life. But The Silk Razor has helped that and changed the way my skin looks forever.
Mariah V.
I have struggled with strawberry legs for years and waxing just wasn't cutting it. Silk Razor has really made a huge difference in my life and has given me so much confidence.
Emily T.
OMG. It works like magic and it's literally hair removal combined with exfoliation. I have gotten so many compliments about how good my skin looks too!
NOTE:We don't recommend using the Crystal Hair Remover on your underarms or face as your skin on those areas are thin and delicate.we suggest not to overuse or rub too hard.
---
Thank you for stopping by and have a great day, enjoy.
Address:
919 North Market Street, Suite 950
Wilmington, Delaware 19801
United States.
Email us: support@giftfavourite.com
Office Hours: Mon-Fri, 8am-12:00pm – 1:30pm-6pm Eastern Time
| English (EN) | USD
Copyright © 2023, GiftFavourite.